Andrew J. Fuglevand


Associate Professor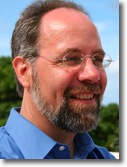 Program Affiliations:
Physiological Sciences
Neuroscience
Biomedical Engineering
Address:
Gittings Bldg. 117
PO Box 210093
Dept. Physiology
College of Medicine
Tucson, AZ 85721
Phone:
(520) 621-6983
Email:
fuglevan@u.arizona.edu
Websites:
Research Interests
The broad goal of the work carried out in our laboratory is to understand how the mammalian nervous system controls the action of skeletal muscles to produce coordinated movements. We use a variety of experimental approaches, including computer modeling and simulation, single motor unit recording, and microneurographic methods to record and stimulate single sensory and motor axons. Our experiments address a range of topics from those related to how individual neurons integrate synaptic information to those associated with the development of new methods to restore movement and sensation in paralyzed individuals. Of particular emphasis at present are studies designed to characterize the functional organization of the corticospinal pathways that underlie the control of hand and finger movements.